Dear Valuable Customer,
Greetings from MISUMI India.
Today we have launched, New industrial cleaning products of MISUMI which easily remove stains attached to machine tools, metal equipment, molds. MISUMI Parts Cleaner completely removes grease traces, wax, iron chips, paint on equipment surfaces, or metal products.
It has strong cleaning power but not damaging objects need cleaning and compliance with regulations RoHS.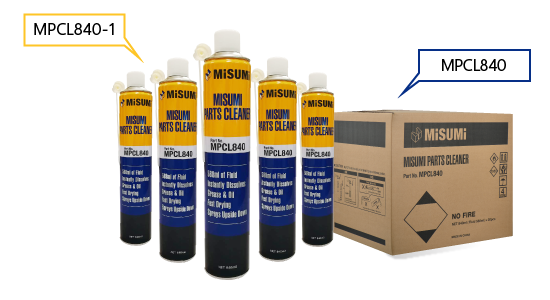 Try it! And you will know that cleaning machinery and workpieces are not complicated and wasting time anymore.
To know more, click here
Thank You,
MISUMI IND.